ASCIA Immunodeficiency Strategy for Australia and New Zealand

ASCIA Immunodeficiency Strategy 2020313.35 KB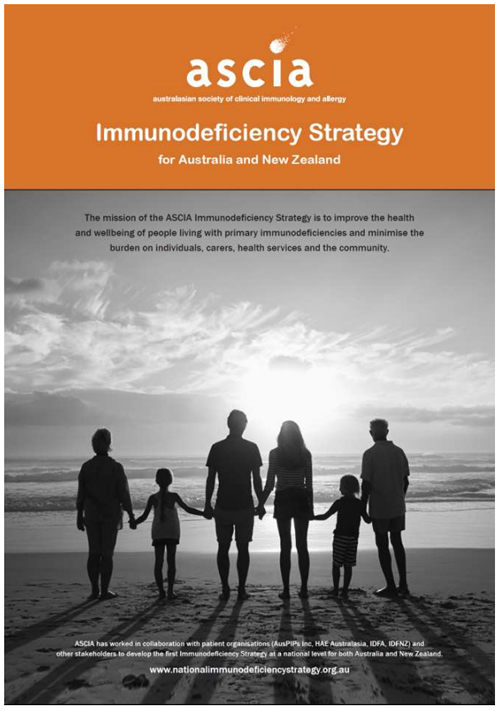 The ASCIA Immunodeficiency Strategy is focused on primary immunodeficiencies (PIDs), a diverse group of more than 400 potentially serious, chronic illnesses due to inherited absence or dysregulation of parts of the immune system, that can lead to reduced quality of life and life expectancy.
PIDs are different to acquired immunodeficiencies (also known as secondary immunodeficiencies), which may be due to malignancy, cancer treatments, immunosuppressive medications, autoimmune diseases, or infections such as the human immunodeficiency virus (HIV), which causes acquired immunodeficiency syndrome (AIDS).
Many elements of the ASCIA Immunodeficiency Strategy will also benefit people with secondary immunodeficiencies in Australia and New Zealand, and other immune system disorders.
The mission of the ASCIA Immunodeficiency Strategy is to improve the health and wellbeing of people living with PIDs and minimise the burden on individuals, carers, health services and the community.
Content created 2 November 2020